Membership Types & Benefits
The below table illustrates which kinds of services and benefits are offered for each membership category. AmCham Turkey/ABFT generally receives applications for the Gold and Platinum membership categories and Silver membership is particularly designed for U.S. nationals living in Turkey and/or for NGOs with operations in Turkey. 
For your questions and detailed information requests, you may consult AmCham Turkey/ABFT office.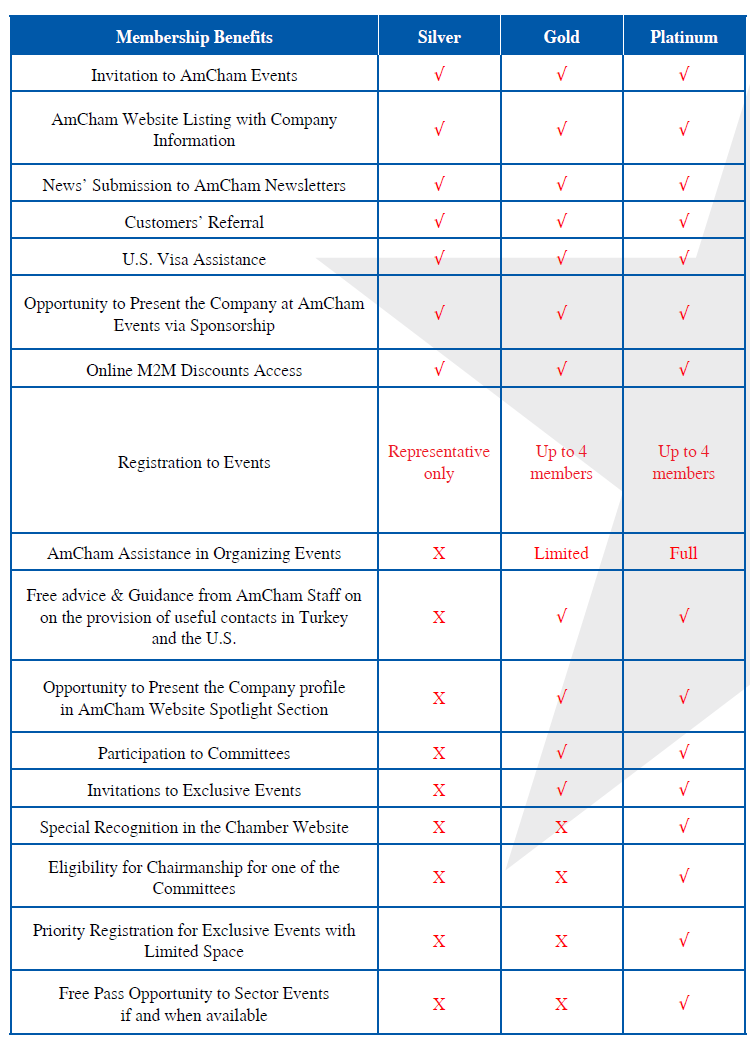 To apply for membership, kindly send an e-mail to AmCham Turkey/ABFT office at info(at)amchamturkey.com.